Product Description
UL 3132 silicone rubber 600V electrical wire stranded with tinned annealed copper could bear high temperature not exceeding 200℃ and keep flexible at very low temperature. The wire can be used to household appliance, lighting device, industrial machine, even high temperature furnace etc.
Properties of silicone rubber insulation:
- High temperature resistant and flame retardant
- Keeping flexible even at -60℃ low temperature
- Aging resistant & Fungus resistant
- Acid & alkali resistant
- Oil & moisture resistant
- Excellent electrical insulation performance & Stable chemistry performance.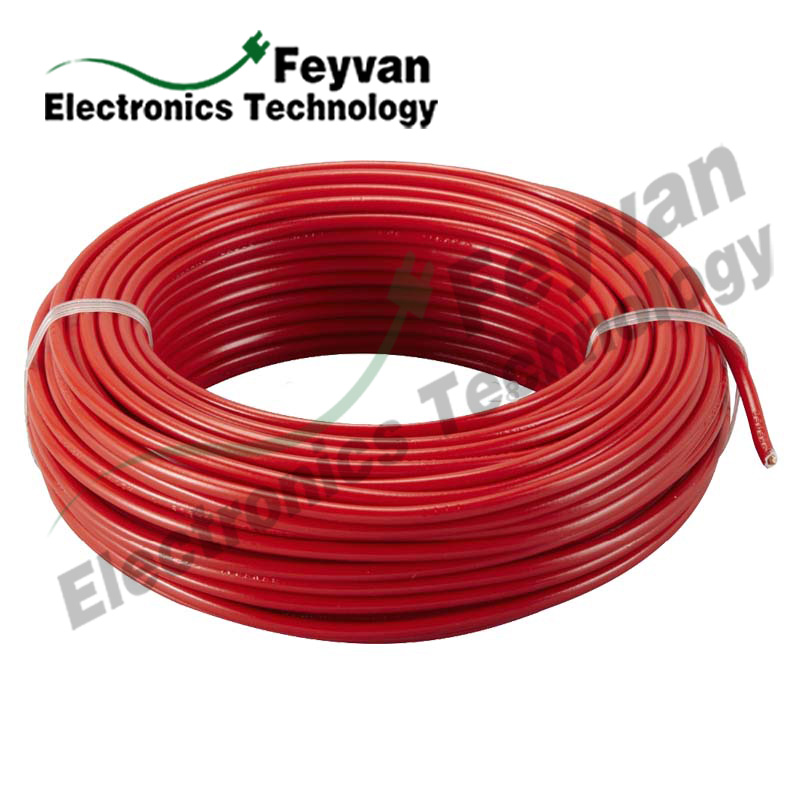 Technical Date:
- Rated temperature: 200℃
- Rated voltage: 600V
- Reference standard: UL subject 758, UL1581, UL62
- Conductor: 26-16AWG tinned or bare, stranded or solid copper
- Insulation: Silicone rubber insulated, fiberglass braided with multiple colors to choose
- Uniform insulation thickness to ensure easy stripping and cutting
- Passed UL VW-1, cUL FT2 flame test
AWG
NO.
mm
Diameter
mm
Thickness
mm
Overall
Diameter
mm
Maximum
Resistance
at20°C
Ω/km
26
7/0.160
0.48
0.76
2.04
139.76
24
11/0.160
0.61
0.76
2.17
88.36
22
17/0.160
0.76
0.76
2.32
60.16
20
21/0.178
0.94
0.76
2.50
38.58
18
34/0.178
1.20
0.76
2.76
22.98
16
26/0.254
1.50
0.76
3.06
15.06
Package options: