Product Description
Feyvan Electronics provides custom made CNC operation panel has a variety of designs for our customers to choose including unique European style design, acrylic button material, transparent crystal button, waterproof, oil proof, long service life, etc.
We provides whole solutions of CNC machine tool fittings, our professional Chinese manufacturer has focused on CNC machine fields for more than 15 years. Our custom made CNC machine tool operation panel as per your unique requirement which can obviously lower your production costs. Our customized machine operation panel have been worked for FANUC, MITSUBISHI, SIEMENS CNC system etc.

Main custom machine operation panel characteristics as below:
- Supporting FANUC, MITSUBISHI and SIEMENS CNC system.
- Supporting online debugging & Easy error correction.
- Providing standard interface scheme and example procedures & Easy to replace and upgrade.
- Special design which will not substitute between different factories.
- Band switch with G point check that will not appear unrecognizable code in the screen during turning.
- Matrix circuit limits I/O points to 16 points separately.
SIEMENS CNC system point-to-point panel front side

SIEMENS CNC system point-to-point panel back side


Machining center panel MK-JZJM-4 front side (400 x 250mm)

Machining center panel MK-JZJM-4 back side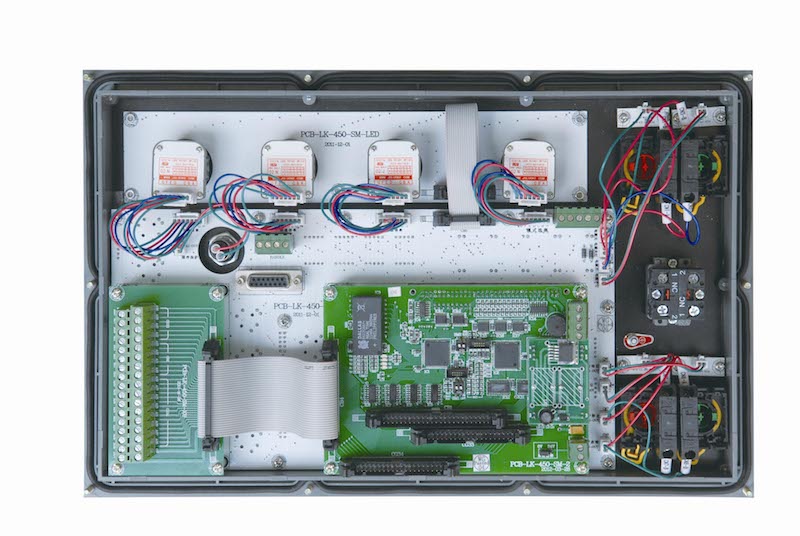 FANUC CNC system point-to-point panel MK-OI-XNGZ-1 (400 x 200mm)
FANUC CNC system point-to-point panel MK-OI-KSDT-4 (400 x 250mm)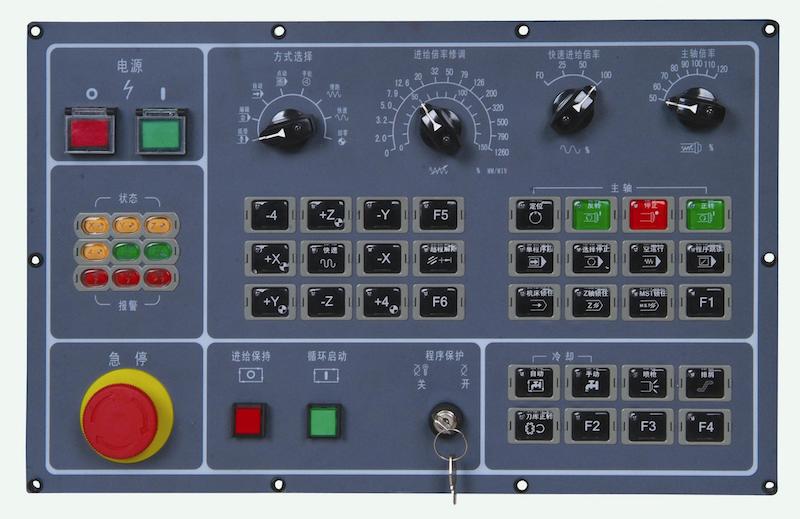 MITSUBISHI CNC system point-to-point panel MK-M64-HQ-2 (400 x 270mm)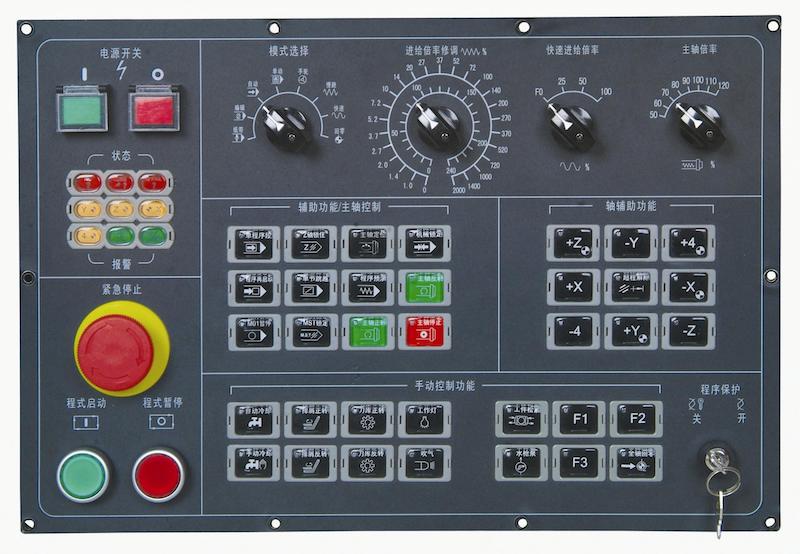 CNC machine tool Machining center panel MK-JZJM-C4 small


CNC machine tool Machining center panel MK-JZJM-C4 big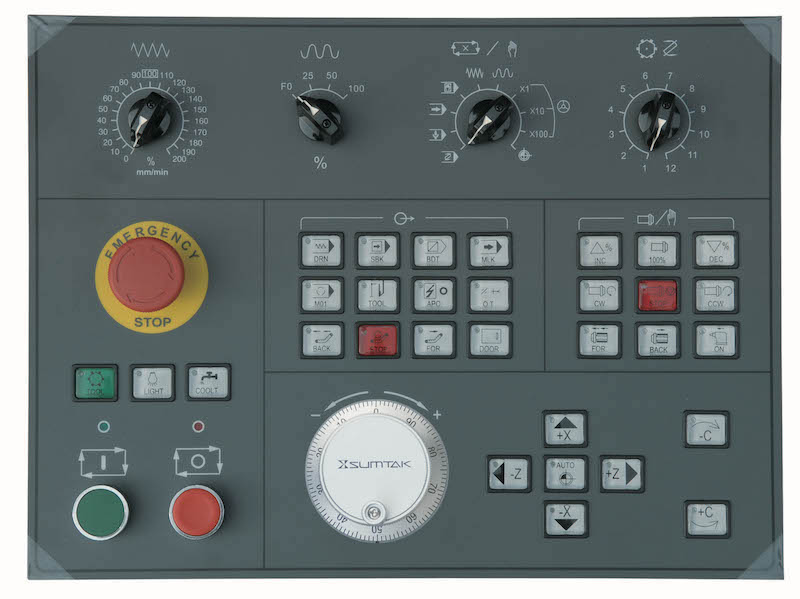 CNC machine tool scan panel MK-JZ-22-1 (406 x 230mm)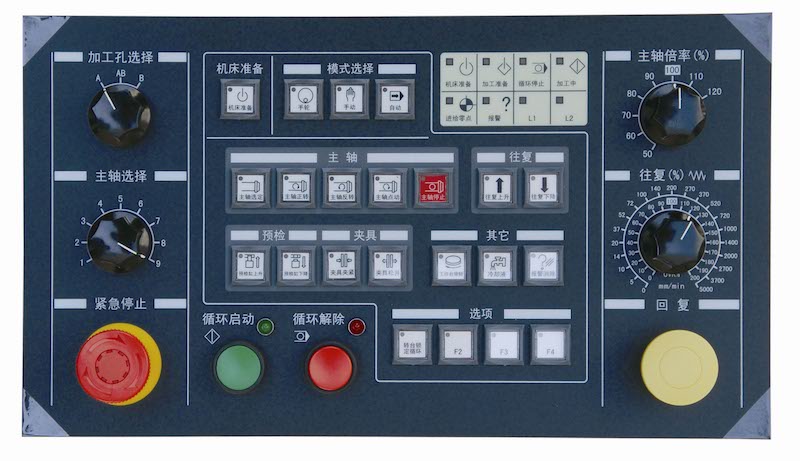 CNC machine tool scan panel MK-JZ-24-1 suited for FANUC system