Product Description
UL2651 flex flat ribbon sensor cable is the PVC insulated tinned copper wire with RoHS complaint used for internal wiring of electronic equipments and sensors etc.
Flat ribbon wire using extruded PVC or SR-PVC with excellent mechanical property is extra flexible and easy to cut and process.
Conductor 1 marked with red polarity strip.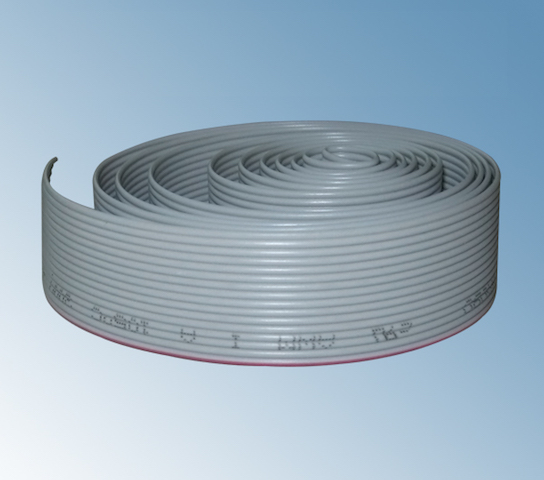 Technical Date:
- Rated temperature: 105℃
- Rated voltage: 300V
- Reference standard: UL subject 758, UL1581
- Conductor: AWG26, AWG24, AWG22 tinned or bare, stranded or solid copper (2cores to 64cores)
- Pitch: 1.27mm (0.05'') or 1.00mm (0.039'') or custom made as your needs
- Insulation: PVC or Semi-Rigid PVC with grey color
- Uniform insulation thickness to ensure easy stripping and cutting
- Passed UL VW-1, cUL FT1 and JQA F-mark flame test
Cores
(AWG)

NO.

mm

Thickness
mm
Width
mm
Allowable Tolerance
mm
9
28
7/0.127
0.90
11.43

±0.30

10
28
7/0.127
0.90
12.70

±0.30

14
28
7/0.127
0.90
17.78

±0.30

15
28
7/0.127
0.90
19.05

±0.30

16
28
7/0.127
0.90
20.32

±0.30

20
28
7/0.127
0.90
25.40

±0.30

25
28
7/0.127
0.90
31.75

±0.30

26
28
7/0.127
0.90
33.02

±0.30

30
28
7/0.127
0.90
38.10

±0.30

34
28
7/0.127
0.90
43.18

±0.40

36
28
7/0.127
0.90
45.72

±0.40

40
28
7/0.127
0.90
50.80

±0.40

50
28
7/0.127
0.90
63.50

±0.40

60
28
7/0.127
0.90
76.20

±0.40

64
28
7/0.127
0.90
81.28
±0.40

Package options: