Product Description
UL1430 halogen free wire is the Cross-linked PVC insulated stranded tinned copper wire used for automotive wiring solutions.
General applications of this XLPVC wire is internal wiring of electronic and electrical equipment for example of household appliance, illumination & lighting, motor, electric machine and electrical installation etc.
XLPVC insulation material also with excellent heat resistance and mechanical property is more steady, more abrasion resistant and more environmentally friendly than PVC insulation material.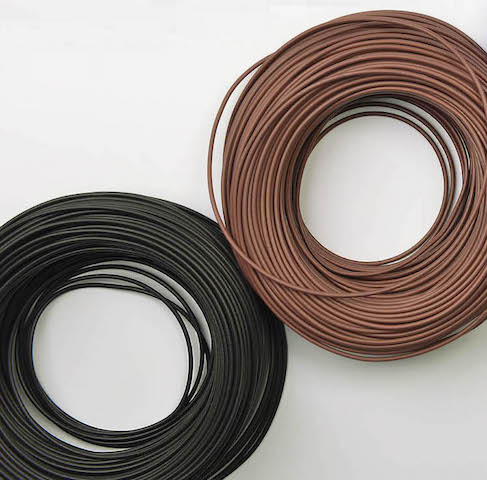 Technical Date:
- Rated temperature: 105℃
- Rated voltage: 300V
- Reference standard: UL subject 758, UL1581
- Conductor: 32-16AWG tinned or bare, stranded or solid copper
- Insulation: Color-coded XLPVC
- Uniform insulation thickness to ensure easy stripping and cutting
- Passed UL VW-1, cUL FT1 and JQA F-mark flame test
Conductor
Insulation
Maximum
Resistance at 20℃
Ω/km
AWG
NO.
mm
Diameter
mm
Thickness
mm
Overall
Diameter
mm
Maximum
Resistance
at20°C
Ω/km
30
7/0.102
0.30
1.19
1.10
354.33
28
7/0.127
0.38
1.19
1.20
223.75
26
7/0.160
0.48
1.19
1.30
139.76
24
11/0.160
0.61
1.19
1.40
88.36
22
17/0.160
0.76
1.19
1.60
60.16
20
21/0.178
0.94
1.19
1.80
38.58
18
34/0.178
1.20
1.19
2.05
22.98
16
26/0.254
1.50
1.19
2.40
15.06

Package options: